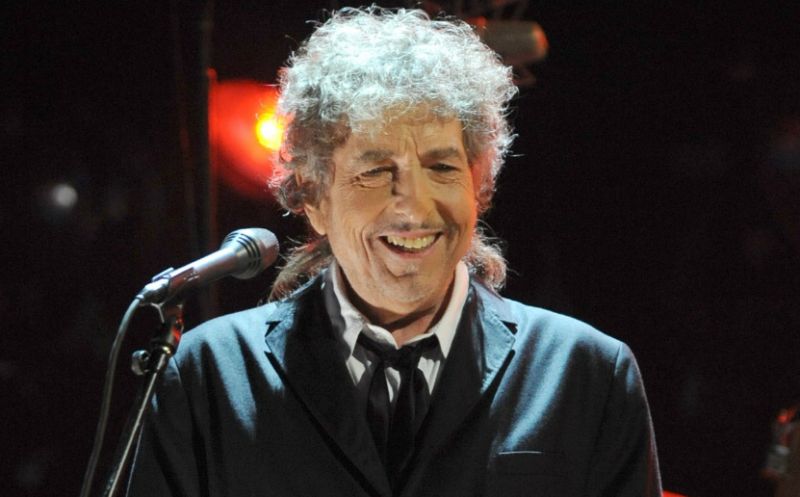 On this day in 2009, Bob Dylan was picked up by a local Long Branch police officer  responding to calls of a suspicious person wondering the area.  I'll let the local paper, the Star-Ledger pick it up from there:
Rock legend Bob Dylan was treated like a complete unknown by police in a New Jersey shore community when a resident called to report someone wandering around the neighborhood.
Dylan was in Long Branch, about a two-hour drive south of New York City, on July 23 as part of a tour with Willie Nelson and John Mellencamp that was to play at a baseball stadium in nearby Lakewood.
A 24-year-old police officer apparently was unaware of who Dylan is and asked him for identification, Long Branch business administrator Howard Woolley said Friday.
"I don't think she was familiar with his entire body of work," Woolley said.
The incident began at 5 p.m. when a resident said a man was wandering around a low-income, predominantly minority neighborhood several blocks from the oceanfront looking at houses.
The police officer drove up to Dylan, who was wearing a blue jacket, and asked him his name. According to Woolley, the following exchange ensued:
"What is your name, sir?" the officer asked.
"Bob Dylan," Dylan said.
"OK, what are you doing here?" the officer asked.
"I'm on tour," the singer replied.
A second officer, also in his 20s, responded to assist the first officer. He, too, apparently was unfamiliar with Dylan, Woolley said.
The officers asked Dylan for identification. The singer of such classics as "Like a Rolling Stone" and "Blowin' in the Wind" said that he didn't have any ID with him, that he was just walking around looking at houses to pass some time before that night's show.
The officers asked Dylan, 68, to accompany them back to the Ocean Place Resort and Spa, where the performers were staying. Once there, tour staff vouched for Dylan.
The officers thanked him for his cooperation.
"He couldn't have been any nicer to them," Woolley added.
How did it feel? A Dylan publicist did not immediately return a telephone call seeking comment Friday.
So what was going on? From checking other accounts, it seems that although the officers had heard of Bob Dylan before, they didn't recognize him in person, and may have been suspicious that it was actually him (and who can blame them – who would expect that the Bob Dylan would be wandering the neighborhood, in the rain, peering into empty houses, 45 minutes from the concert site.) Imagine the officer's surprise when they pulled up to the hotel!
There has been some speculation that Dylan was checking out the local haunts of another legend, Bruce Springsteen, who lived in the area back in the day and had played in Long Branch.  Apparently Dylan had done something similar when he played in Toronto some years earlier, wandering around Neil Young's old haunts.
So what was he up to?  Channeling inspiration from other rock legends?  Being the ultimate fan stalker?  We will never know.
Here is a link to the Star-Ledger excerpt above.
And here is a fun interview with the police officer, Kristie Buble, who picked Dylan up, who explains more what happened.